RESPONSIBLE BUSINESS
Sustainability Commitment
When we started Energy Vault, our co-founders set out to create the preeminent, purpose-driven energy storage company with sustainability embedded into the core of our business and product design. Our sustainability directive is to enable a renewable world through the implementation of sustainable business practices that will ultimately yield a positive impact on the environment. Energy Vault is committed to sustainability as reflected in our core mission, our focus on sustainable business management practices, and our dedication to sustainable production design and supply chain management. Energy Vault respects our business relationships and works to be a good responsible partner to our suppliers and customers around the world.
CORPORATE SUSTAINABILITY REPORT
2022 Highlights
The Clean Energy Transition
Purpose – Products – Partnership
Renewable Energy Solutions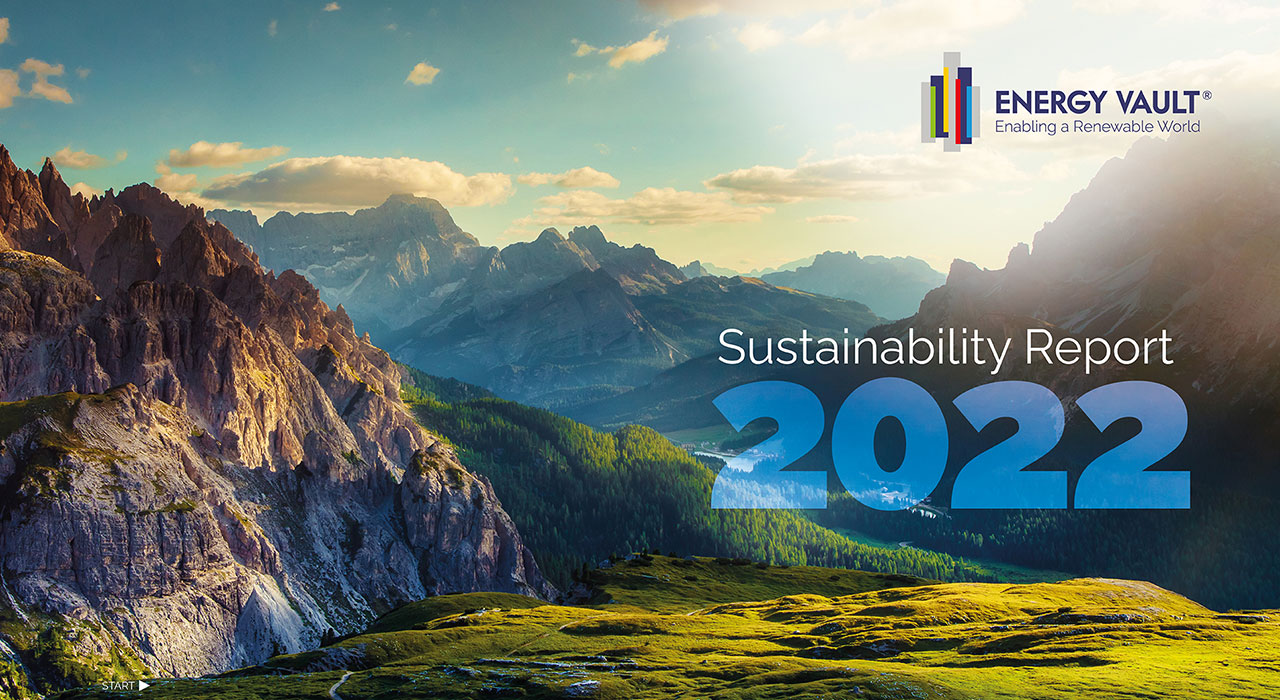 Policies, Statements, Certifications
For more information
Contact us
Looking for more in more information? Contact Energy Vault with interest in products, partnerships, opportunities, and support.