FLEXIBLE ENERGY STORAGE & MANAGEMENT SYSTEMS
Energy Vault® is a full-service energy storage provider and system integrator specialized in both hardware and software technology solutions. Energy Vault® developed a portfolio of technologies to meet the ever-changing needs of our customers through a diverse portfolio of turnkey energy storage products address both short duration (≤ 4 hour), and long duration (>4 hour) power needs. Energy Vault's unique technology-neutral approach provides utilities, independent power producers, and industrial energy consumers with the best energy storage solution, reducing customers' levelized cost of energy while maintaining power reliability.
Energy Vault® LDES (long duration energy storage) solutions are ideally suited for use cases requiring four or more hours of energy storage capacity.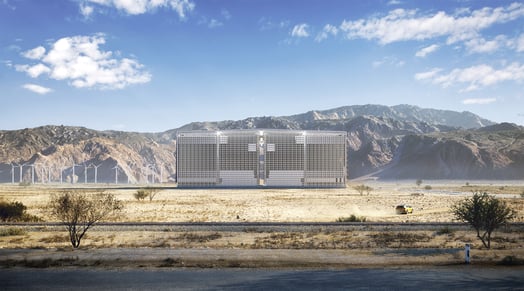 Energy Vault® LDES solutions are based on proprietary gravity energy technology and ideally deployed for use cases requiring 4 or more hours of storage capacity. Energy Vault® Gravity Energy Storage System (GESS) solutions utilize a mechanical process of lifting and lowering composite blocks to store and dispatch electrical energy. Our proprietary technology offers LDES at a cost-competitive price to support grid reliability and enable renewable energy integration. Energy Vault® GESS solutions can be deployed as stand-alone storage or paired with generation in a hybrid configuration.
Energy Vault® SDES (short duration energy storage) solutions are ideally suited for use cases requiring less than four hours of energy storage capacity.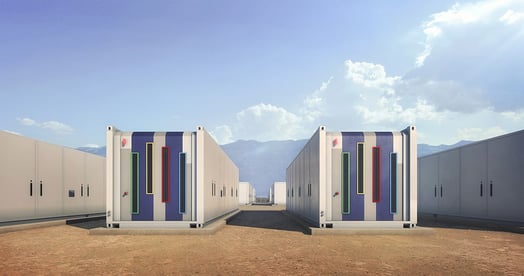 Energy Vault® SDES solutions are designed for use cases requiring up to 4 hours of storage capacity and are enabled by our technology-neutral software platform. Energy Vault® SDES solutions integrate various storage technologies including a lithium-ion based battery energy storage system (BESS). Optimized for industrial and utility-scale deployments, Energy Vault® BESS proprietary AC block architecture is designed to maximize energy density with a unique modular form factor selected to streamline site installation and deployment.
Energy Vault® software solutions are designed to deliver optimized performance and dispatch across a multi-technology fleet of energy storage and generation assets.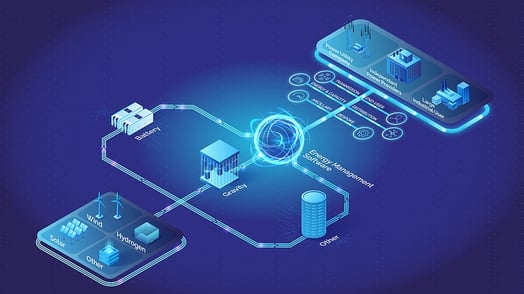 Energy Vault® technology-neutral software solutions are designed to support real-time remote monitoring, operational control, and AI-enabled dispatch optimization across an array of energy storage and energy generation assets. At the site level, the Energy Vault® Energy Management System (EMS) coordinates all equipment controls to provide a cohesive operational plant view and to facilitate continuous data collection and analysis. Secure cloud-based monitoring and performance optimization can be applied behind the meter at a single site, as well as across an asset portfolio of multiple sites to enable fleet-wide control. Integrated smart bidding software utilizes machine learning algorithms to match node-specific data with real-time weather and asset performance information to generate tailored load, generation, dispatch, and price forecasting across all assets.
For more information
Contact us
Looking for more information? Contact Energy Vault with interest in products, partnerships, opportunities, and support.