PURPOSE DRIVEN
INNOVATION
Energy Vault is committed to continual technology innovation in the pursuit of solving the one of the largest global problems facing the planet today, how to store renewable energy in both an economical and sustainable way to end the world's reliance on fossil fuels. Our shared commitment to a clean energy future drives every effort in technology research and development. To support the company's primary directive, Energy Vault has established foundational locations and partnerships in sustainable production, design innovation, advanced materials science development, and proprietary machine-vision software testing.
TECHNOLOGY INNOVATION TIMELINE
GLOBAL DEVELOPMENT

SWITZERLAND
Ticino Biasca 2018
Early feasibility studied conducted on the mechanical performance, efficiency, and automated software orchestration of the original gravity storage design concept.

UNITED STATES
California 2019
CalTech-led engineering studies including seismic shake table stability analysis, accelerated mobile masses long-duration testing, and reliability studies.

MEXICO
Monterrey 2019
Energy Vault and CEMEX announced a technology partnership whereby CEMEX provides the composite material technology for Energy Vault's gravity energy storage mobile masses.

SWITZERLAND
Arbedo-Castione 2020
Energy Vault R&D Center - Commercial Demonstration Unit was connected to the Swiss national utility grid and was utilized for two years of testing and software commissioning. This site location will continue to focus research, development, and innovation of our gravity energy storage technologies as we begin commercial deployments of this technology this year.

ITALY
Milano 2022
Energy Vault Gravity Energy Storage Materials Science testing.
Center of Excellence
R&D CENTER
| | |
| --- | --- |
| Facility | Energy Vault R&D Center |
| Location | Arbedo-Castione, Switzerland |
| Technology | Gravity Energy Storage & Energy Management System Software |
| Established | 2020 |
OVERVIEW
Research & Development
The Energy Vault Research and Development Center was founded in 2019. Energy Vault established Arbedo-Castione, Switzerland, as the premier research hub for research and development of the company's proprietary EVx™ Gravity Energy Storage System (GESS) technology and the supporting Energy Management System (EMS) solutions software.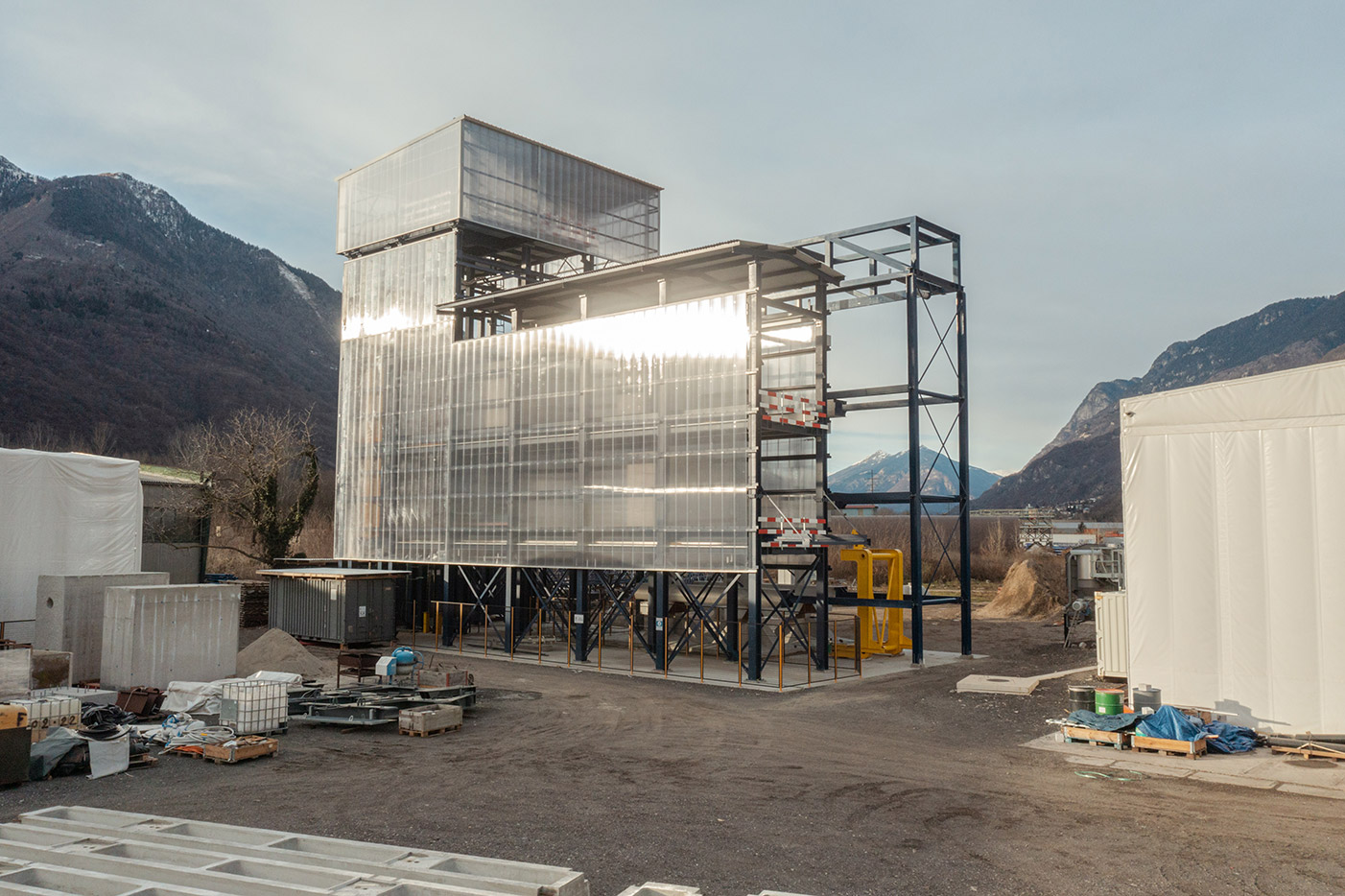 Materials Science & Brick Design
For more information
Contact us