Rudong, China
GRAVITY ENERGY STORAGE CENTER
FEATURES
PROJECT OVERVIEW
| | |
| --- | --- |
| Customer | China Tianying Group (CNTY) |
| Location | Rudong, China |
| Technology | Gravity Energy Storage |
| Power | 25 MW |
| Energy | 100 MWh |
| Status | Under Construction |
PURPOSE
Project Description
Groundbreaking of this first-of-its-kind, gravity energy storage center was announced in May of 2022. The 100 MWh EVx™ Gravity Energy Storage System (GESS) is being built adjacent to a wind farm and national grid site in Rudong, Jiangsu Province - located outside of Shanghai - to augment and balance China's energy grid through the delivery of renewable energy to the State Grid Corporation of China (SGCC). SGCC is the world's largest utility and provides power to more than 1.1 billion Chinese citizens in 26 provinces, autonomous regions and municipalities, covering 88% of the Chinese national territory. The project is the first utility-scale gravity-based storage deployment between U.S. and Chinese companies and was approved by the local city government and provincial government, with support from the central government agencies within the People's Republic of China.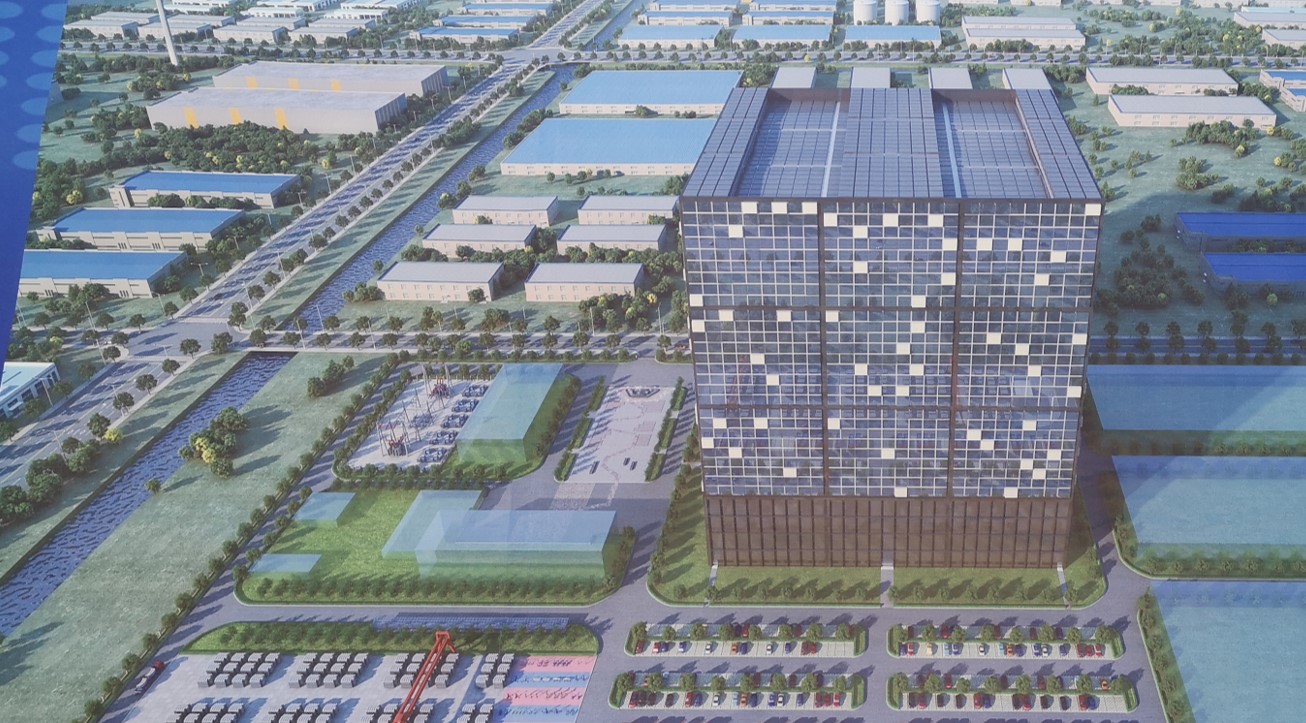 PROJECT ANNOUNCEMENTS
IN THE NEWS
MEDIA GALLERY
ONSITE CONSTRUCTION
For more information
Contact us
Looking for more information? Contact Energy Vault with interest in products, partnerships, opportunities, and support.