Increase profitability with
Vault-Manager™​
Asset management for portfolio visibility and analysis.​​
Value Advantage.
Why Vault-Manager™
Vault-Manager™ Actionable insights for financial performance
Vault-Manager™ enables customers to optimize the long-term operation of renewable hybrid and other diverse sites; improve site and portfolio return on investment (ROI); and analyze augmentation and expansion decisions.​
Our asset management services provide detailed visibility into performance, reliability, maintenance, financial, and environmental Key Performance Indicators (KPIs) at the portfolio, site, and asset levels. ​​
Performance analytics​​
Visibility across performance indicators, from asset to site to entire portfolio. ​
Batteries and beyond​
Focus on batteries integrated with other storage and generation assets.​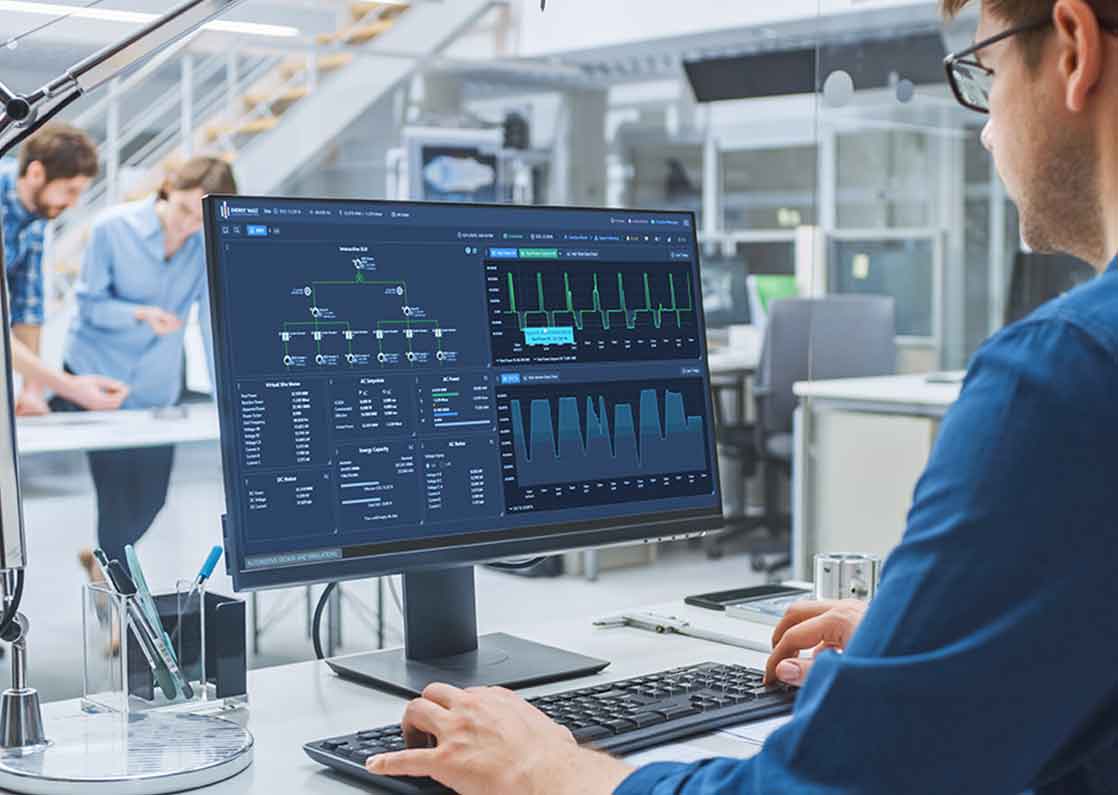 Vault-Manager™ features and capabilities
As both standalone and hybrid energy storage projects become more sophisticated, owners face increased complexity. Artificial intelligence and machine learning help navigate this complexity by leveraging a rich volume of live data from external sources and directly monitored sites to provide asset management and performance optimization across entire project portfolios.​​