Build a resilient future with
H-VAULT™
Hydrogen energy storage for multi-day resilience.
Value Advantage.
Why H-VAULT™
H-VAULT™
Hydrogen energy storage for multi-day resilience
H-VAULT™ is a family of hybrid energy storage system configurations designed to ensure the reliability of critical community infrastructure. The H-VAULT™ product combines the fast-response functionality of batteries with the longer-duration capabilities of hydrogen-fuel cell combinations.​
Multi-day reserve power
Maintain power supply during extended outages with complementary generation and storage technologies.
Microgrid support
Enable restart and instantaneous response with black start and grid forming capabilities.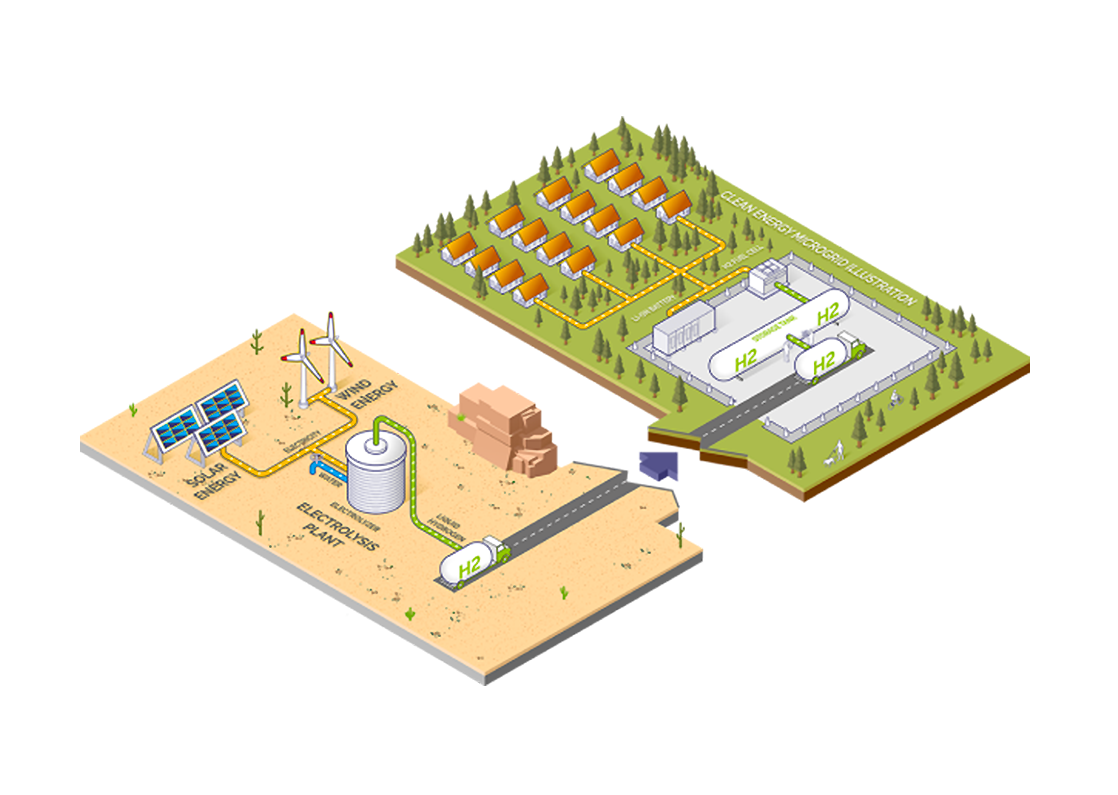 H-VAULT™
features and capabilities
In the face of more extreme weather events and increasingly uncertain grid conditions and demand profiles, ensuring robust fault-tolerant supply has never been more necessary — or complex. Clean, reliable, cost-effective back-up power is critical to enable islanded microgrids during transmission outages.